BERT have a number of COVID foggers for community use. Please contact us for further details. See https://shieldme.uk/for further details.
If you need our assistance, please don't hesitate to reach out by replying to any BERT email or calling 01302 GO BERT (01302 462378).

Submissions for publication by BERT should be made to bert.brockham@gmail.com.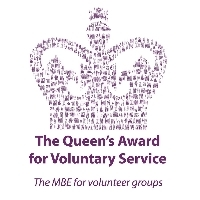 BERT operates under the charity name, Community Support in the Countryside (Charity no. 1171175). BERT makes every effort to ensure that the information circulated in its emails or published on its website, which is provided for general community information purposes only, is accurate and up-to-date. BERT cannot accept any responsibility for any loss or inconvenience caused by reliance on such information. Links to other websites or messages copied in any email do not imply BERT's endorsement of them. BERT cannot be responsible for information contained on such emails or other websites.

If you would like to make an online donation to BERT, please click on the green 'Make a donation' button, below. If you would like to donate by cheque, please drop it in to Trevor Anderson (BERT Treasurer), 52 Brockham Lane, Brockham, RH3 7EH. Cheques should be made payable to 'Community Support in the Countryside'.
If you would like to contribute in any other way, please do not hesitate to contact BERT.

Thank You!