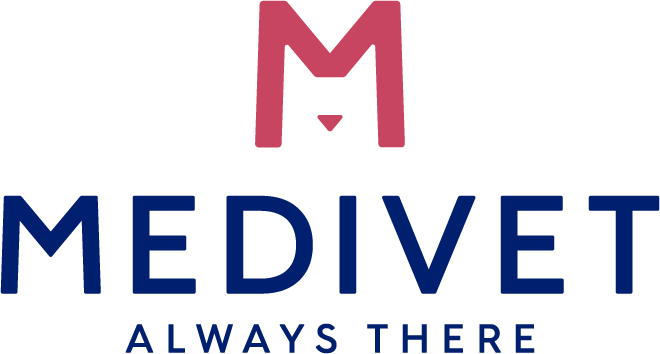 Medivet Brockham will remain open for essential and emergency care, which includes prescriptions and medication.
We are aware that many of you are concerned about what you can do should your pet be injured or become unwell during the current Coronavirus climate. We are working hard to try and address pet care during these uncertain times, while also ensuring that we keep our team as safe as possible.
Medivet Brockham is now providing phone and video consultations with clients, for any pet that needs attention or a prompt assessment.
After an initial phone call with our team, we can decide what the best course of action is for you and your pet – this might be a phone consultation, a video consultation or if the situation is serious enough a physical examination at the practice – which remains open.
The phone and video consultations are full consultations with our current vets and practice team.
If the vet decides that your pet needs a physical examination in the practice, you will not be charged a second consultation fee.
What do I need for a phone consultation?
A number that we can contact you on
The ability to email relevant photos of the condition or ailment in advance of the phone consultation (if required)
A credit or debit card for payment over the phone
What do I need for a video consultation?
A valid email address so we can send you some simple instructions on joining the video consultation with your pet
A mobile phone or tablet, or access to a desktop computer with audio/video capabilities
A credit or debit card for payment over the phone
For more information on phone and video consultations, please click here.
If you have an upcoming appointment or need to book a new appointment, please call us first on 01737 842 307, so that we can discuss your pet's health and arrange a prompt appointment, where appropriate. This allows us to ensure that pets who require urgent attention receive it, while we minimise social contact as advised by the Government.
If you have a confirmed appointment, please note that we have strict, new social distancing and safeguarding measures in place at the practice to protect you and our colleagues. We appreciate your support in following these measures. Please click here for more information.
We are also finalising plans to enable us to offer to safely collect your pet from home, deliver any medications and food you need, and conduct a new video consultation service which will be available online in the coming days. We will look to offer these services where reasonably possible and will share more information on these new services with you very soon.
Thank you for your understanding and kind support as our team work hard to deliver the very best care we can. Please call us on 01737 842 307 or email us at brockham@medivet.co.uk if you have any questions or concerns.Medivet Brockham